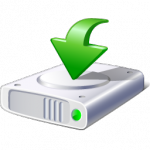 KaOS makes regular ISO releases available, so any (new) user is not confronted with a large or complicated first update. Those who already have KaOS installed do not need to reinstall, a regular "sudo pacman -Syu" will always give you the latest.
Release Notes for KaOS 2014.06 ISO.
The June version comes with an installer, non-free nvidia driver, all language packs, KDE 4.13.2, linux kernel 3.14.6 (linux-next is in the repo's, following the 3.15 series), glibc 2.19, systemd 212, kmod 17, xorg-server 1.15.1, Qt 4.8.6, QtWebkit 2.3.3, mesa 10.2.1, calligra 2.8.3, amarok 2.8.0 and the latest versions of qupzilla, octopi, kde-telepathy, kdenlive, plasma-mediacenter and Qt 5.3.0.
For those wondering about gtk apps, firefox 30.0, chrome 37, thunderbird 24.6.0, ardour 3.5 are among the available in their latest version.
To create reliable Media for booting the Live ISO, please select USB or DVD and follow the instructions for either using an USB flash drive or DVD disc.
KaOS users make torrent downloads available, see the forum for the different options.